Today, President Joe Biden unveiled his administration's FY 2022 "skinny budget" request. While not a full breakdown, the "skinny budget" offers a critical glimpse at top-line discretionary budget spending and speaks volumes about the administration's priorities.
At $753 billion, Biden's requested Pentagon budget increase continues the dangerous and short-sighted path of ballooning military spending set by President Trump.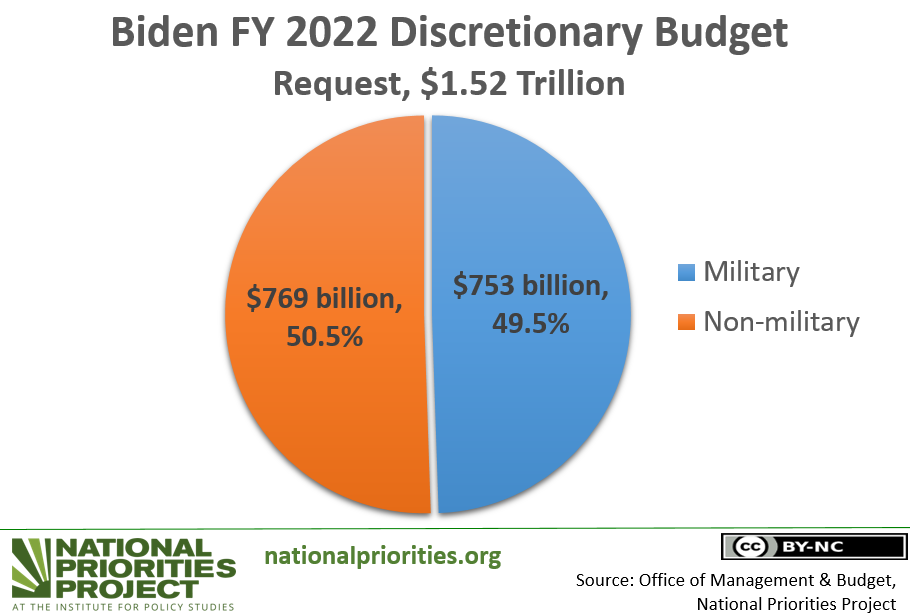 This budget fails to recognize the reality that our most critical challenges, like the COVID-19 pandemic, climate change, and systemic racism, don't have military solutions. The Pentagon request comes in at more than twice the annual spending proposed under President Biden's jobs and infrastructure plan. The 1.6 percent increase in military spending from last year is more than the $8.7 billion requested for the entire budget for the Centers for Disease Control and Prevention (CDC).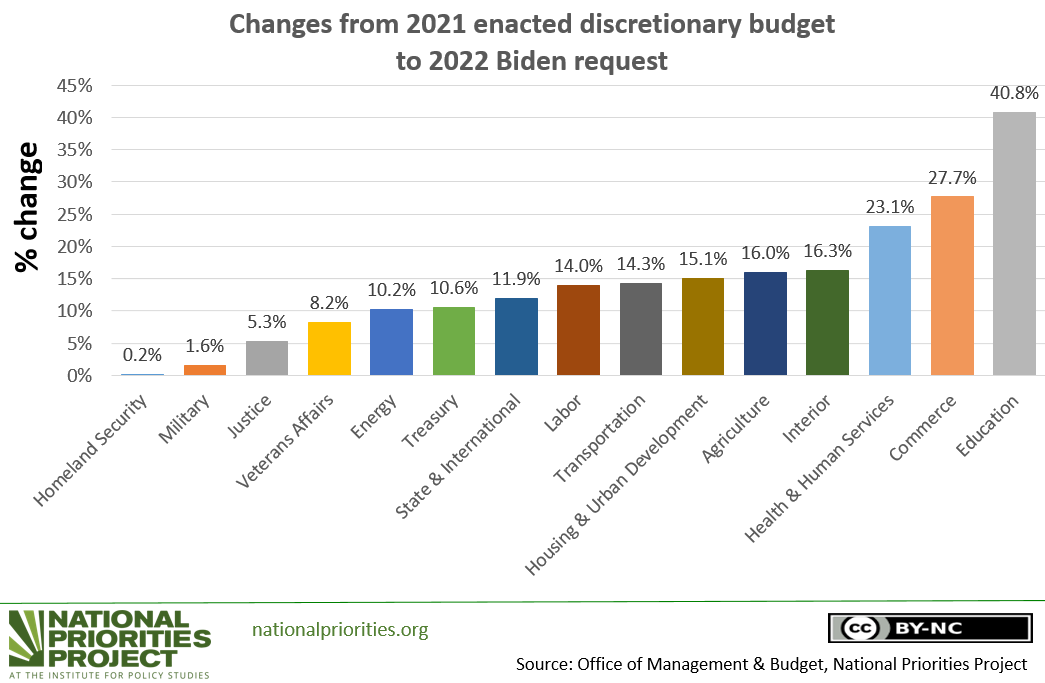 In a marked shift from previous years' budget requests, non-military spending makes up a larger portion of the discretionary budget than military spending in this request. Significant funding boosts for social programs signal how the COVID-19 pandemic and economic crisis has shifted the typical balance of military vs. non-military federal spending priorities.
Every department sees funding increases in this budget request, a shift from Trump budget proposals to cut every department except militarized ones.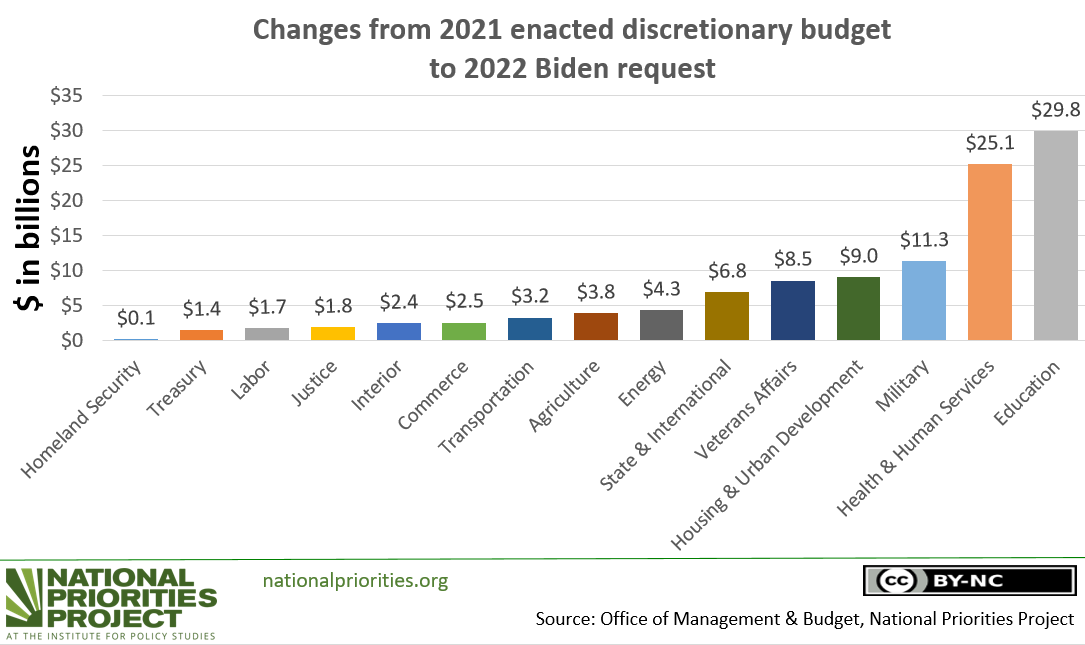 But amid all the ongoing crises our society faces, it's unconscionable not just to extend Tump's spending spree on militarization, but to add to it. Along with the Pentagon budget boost, the overall militarized budget would be even larger with $52 billion requested for the Department of Homeland Security (DHS), a slight increase from the Trump administration's FY 2021 enacted level.
It's clearer than ever that this country's priorities are dangerously out of whack. We cannot accept the new normal of a three-quarters-of-a-trillion dollar Pentagon budget, and ongoing support for such high levels of militarized Homeland Security.
Public pressure is growing to cut at least ten percent from the Pentagon budget, and make major reinvestments away from militarized border and immigration enforcement. A lasting economic recovery means shifting government resources away from what causes harm, and reinvesting that money in what can really keep our communities safe.